As we expand and grow our network, we will keep you up to date on our latest news and happenings; For more info about our news you may contact our Marketing Team
Palma Hospitality Group and AURA Hospitality & Food Services announce tasty Ramadan packages
---
Book your spot and celebrate the holy season in true Arabic style at these outstanding dining venues with tantalizing menus
Doha, Qatar – 17 May, 2018: Celebrate the spirit of togetherness while sharing tasty food and creating memories this Ramadan at one of Palma and AURA Hospitality & Food Services' eleven popular restaurants, which promise joyful and flavorsome experiences.
Choose from eleven outstanding venues: Orient Pearl, SMAT, Damasca One, Debs W Remman, Remman Café, Basta 23, Jwala, La Casa Twenty Eight, Sazeli Lounge, and Baladna. All these uniquerestaurants are ready to tantalize your taste buds with a variety of unmissable Iftar and Suhour packages.
Whether you are looking for a quick but super-tasty Iftar option at Remman Café Express, a relaxed meal at Basta 23, a family-friendly get together at La Casa or an elegant sit-down Iftar at Orient Pearl and SMAT, AURA's offerings are sure to delight.
ORIENT PEARL
Discover the unique Orient Pearl restaurant's luxurious offerings for Iftar and Suhour this season. Whether you opt for the Iftar set menu or the Sohour buffet option, you are in for a delightful Ramadan treat, complete with spectacular sea views.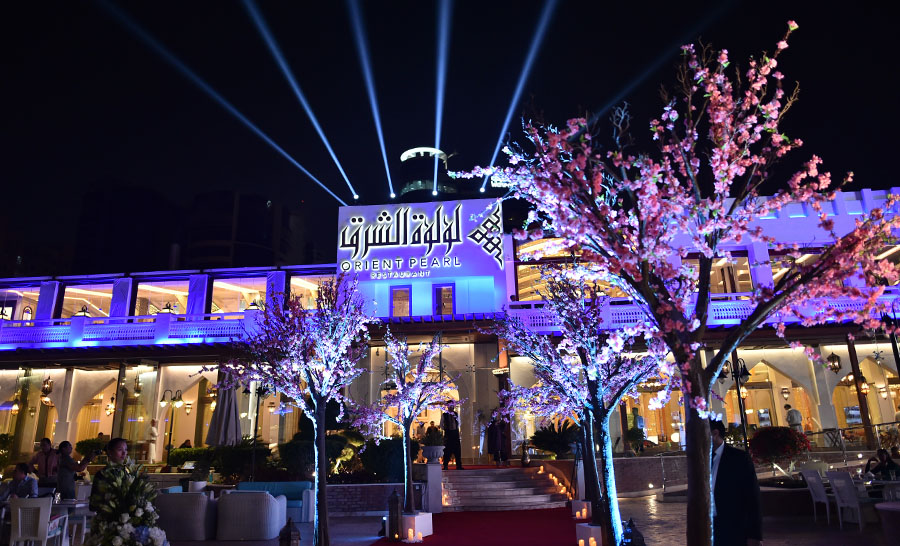 Address: Corniche Doha, near Rass Abu Aboud Signal, Doha, Qatar
Tel: +974 3363 7796 / +974 4410 6666 / +974 4410 6677
Iftar Set Menu QAR 180
Sohour buffet Thursday and Friday nights only QAR 200
SMAT
This newly opened fine dining restaurant redefines the feel and taste of local cuisine, taking you on a culinary journey through Qatar's unique gastronomic heritage. Discover the distinctive ingredients, spices and textures of signature dishes from the GCC this Ramadan at SMAT.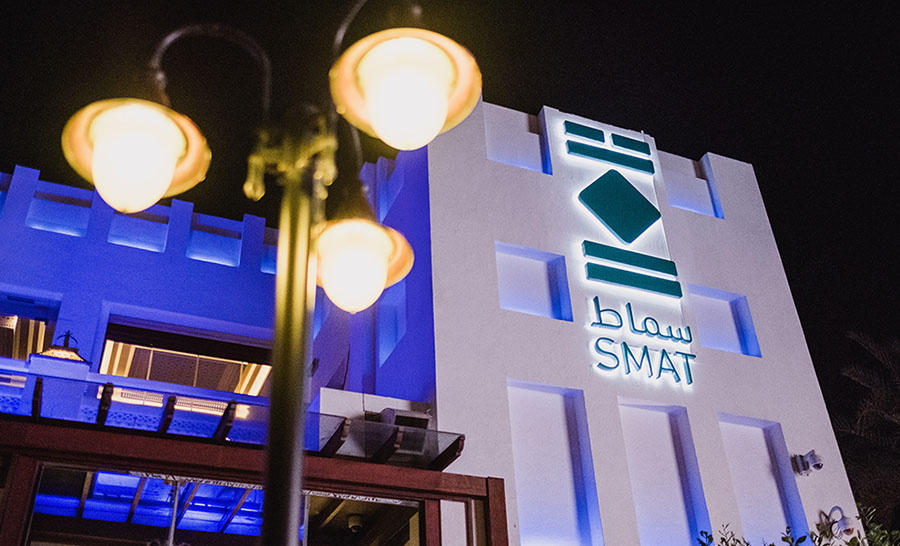 Address: Corniche Doha, near Rass Abu Aboud Signal, Orient Pearl, Doha
Tel: +974 4410 6666
Very special Iftar Set Menu QAR 220
DAMASCA ONE
Enjoy an authentic Syrian inspired Iftar, from the heart of the city of Damascus, courtesy of Damasca One. Located in the picturesque settings of Souq Waqif, this modern concept gathers the authenticity of the past and the spirit of the present and delivers fresh ingredients carefully prepared using professionals' hand skilled delicacies. Book in advance to secure your table!
Address: Souq Waqif
Tel: +974 4475 9088, +974 4475 9089, +974 3333 3954
Iftar Set Menu QAR 150 with special Um Kamel & Tannoura Dance Shows at Sohour
DEBS W REMMAN
Embrace Ramadan at Debs W Remman, a modern concept combining the nostalgia of the past with the spirit of the present. Inspired by the eateries, souqs and street food of Beirut, Debs W Remman delivers authentic Lebanese signature dishes prepared using the freshest ingredients. The stylish restaurant's affordable prices also reflect the true spirit of the holy season.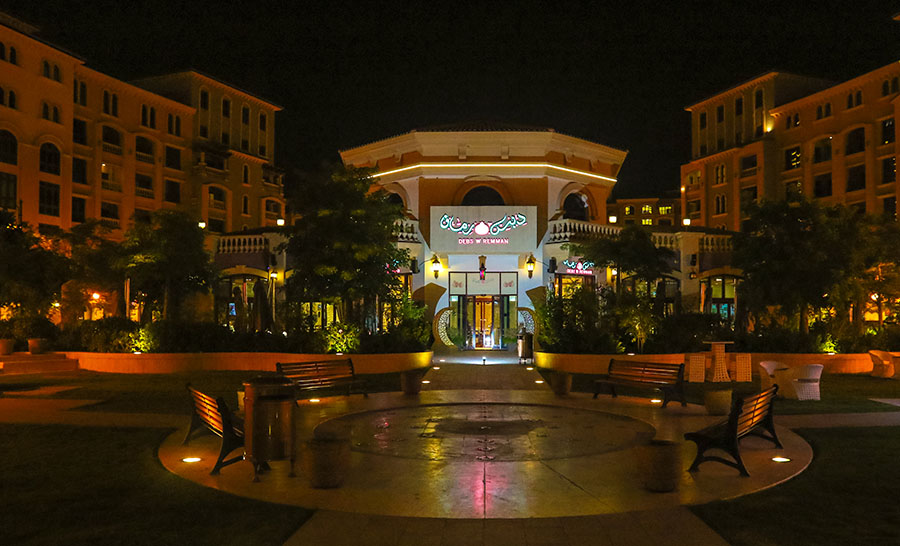 Branch 1: Plaza Andalucia, Building B07, Medina Centrale, The Pearl Qatar
Tel: +974 4456 8374 / +974 3333 466
Branch 2: Mall of Qatar
Tel: +974 5000 1722
REMMAN CAFÉ
Remman Café, the 'quick bite eatery' concept, carries the same ingredients and quality used in Debs W Remman and offers a perfect casual dining venue this Ramadan. Remman Café's loyal guests can enjoy quick and professional service in various locations in Doha, either with Iftar boxes options, an iftar set menu or buffet for iftar and suhour. Not to be missed!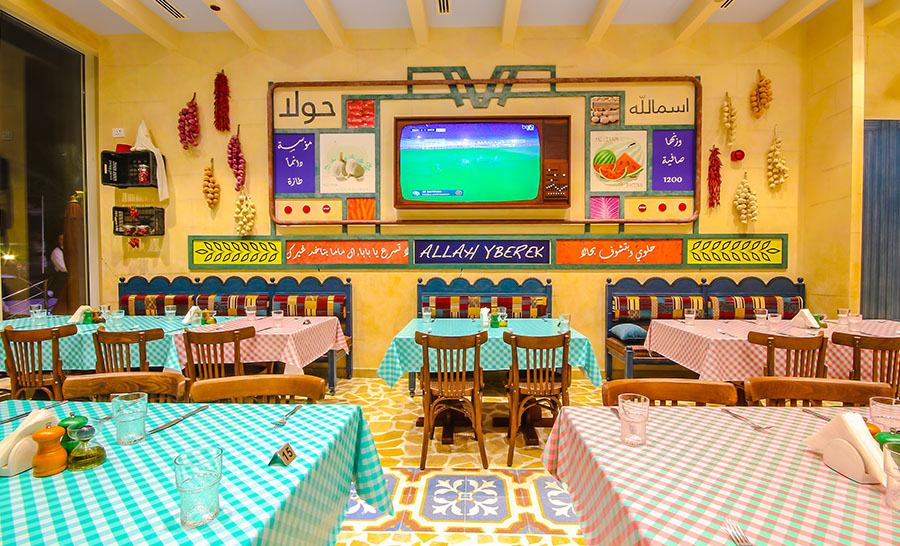 Branch 1: Ezdan Hotel & Suits Tower 1, West Bay, Doha, Qatar
Tel: +974 3305 3555 / +974 3307 3777 / +974 3308 3888 / +974 4040 9595
Branch 2: Mall of Qatar Branch: Mall of Qatar, First Floor
Tel: +974 5000 1634
LA CASA TWENTY EIGHT
La Casa's chefs will conjure up a truly special dining experience in their open kitchen set up this Ramadan. This casual Mediterranean dining eatery delivers the best in homemade, clay oven and wood fire cuisine. Offerings for the holy month include lavish platter arrangements, reflecting the sharing culture of the Mediterranean region, together with many more delicacies served as a set menu for Iftar.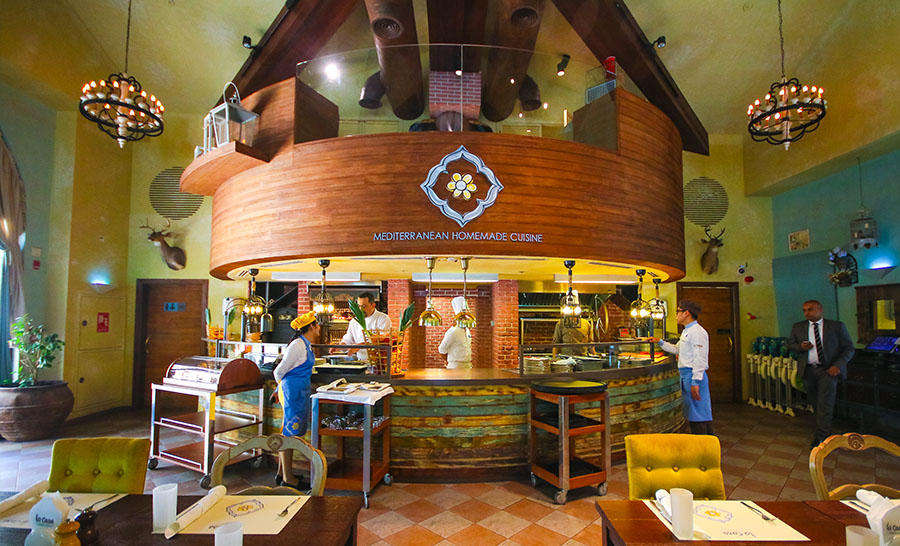 Branch 1: Medina Centrale: Plaza Al Hambra, Building B09, Medina Centrale, The Pearl Qatar
Tel: +974 3333 4883
Branch 2: Mall of Qatar Ground Floor, Oasis Area
Tel: +974 5000 1733 / +974 4028 5606
La Casa Medina Centrale and Mall of Qatar Iftar Set Menu QAR 120
BALADNA RESTAURANT
Break your fast with Baladna's wholesome products, rich with taste and nutrients. Traditional Levantine and Khaleeji flavors are perfect for the holy month, so book your spot at one of their three restaurants and enjoy an Iftar truly made in Qatar.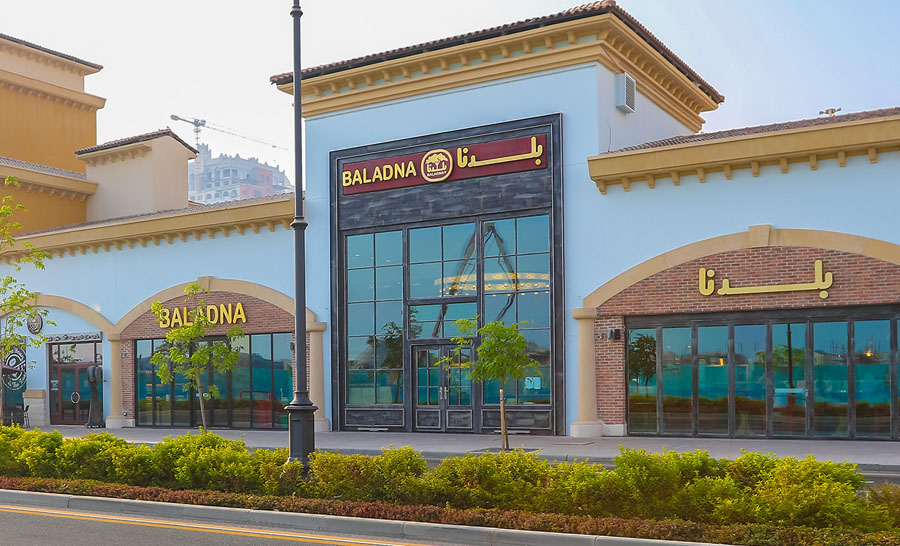 Branch 1: Andalucia way, Building B12, Medina Centrale, The Pearl Qatar
Tel: +974 50008872
Branch 2: Al Khor – Baladna Park, Umm Al Hawaya, Exit 44
Tel: +974 5000 8872
Baladna Medina Centrale and Baladna Farm Iftar Set Menu QAR 135
SAZELI LOUNGE
Step up your Iftar meal at Sazeli Lounge. This gourmet-style culinary fusion venue specializes in authentic Turkish cuisine with a modern twist. Its Iftar set menu will tantalize the most demanding palate.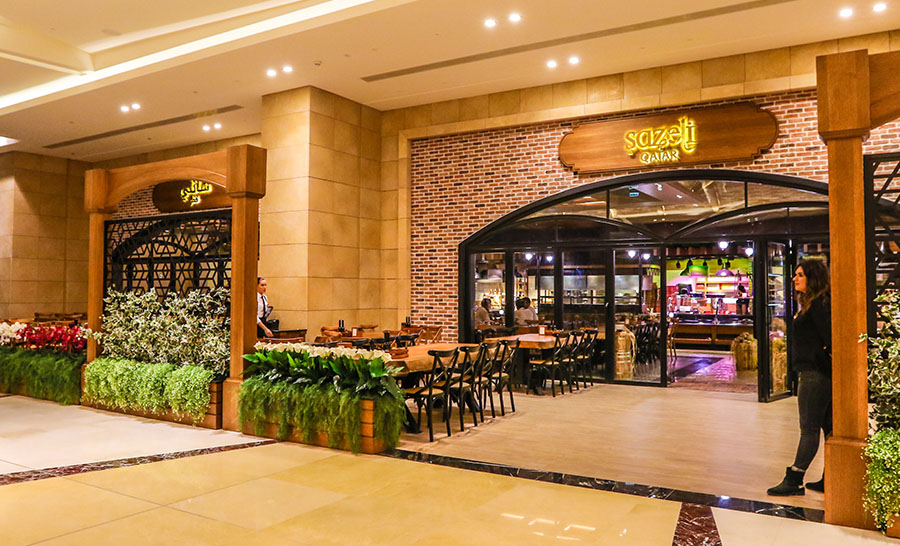 Address: Mall of Qatar, South Gate 2, Ground Floor
Tel: +974 4028 5668
Iftar Set Menu 195
BASTA 23
With branches in Mall of Qatar and Porto Arabia, this relaxed eatery offers a true taste of Khaleeji style cuisine. From karak, to an array of typical Qatari dishes, Basta 23 promises as Iftar meal experience that is sure to please!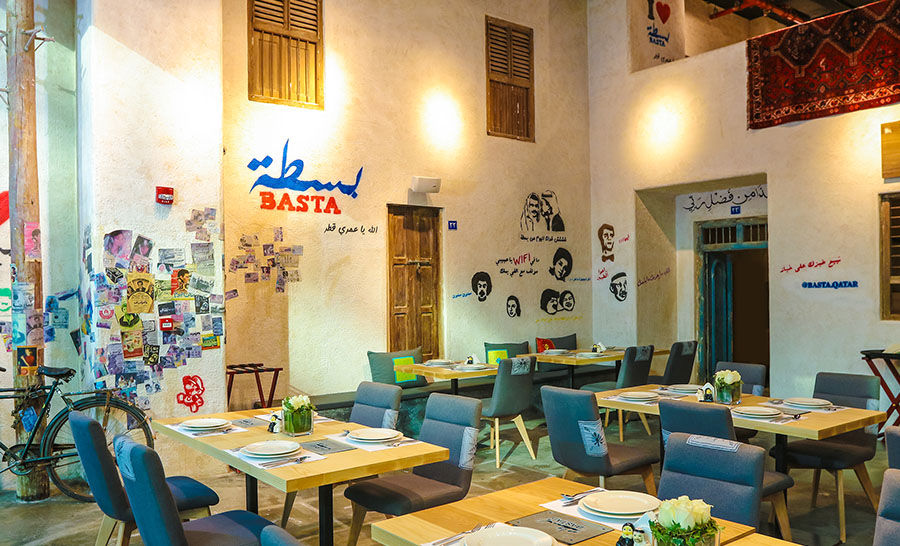 Branch 1: The Pearl 16, 29 La Croisette, Porto Arabia
Tel: +974 4435 7585
Branch 2: Mall of Qatar, Food Court
Tel: +974 5000 1688
Iftar Set Menu QAR 110
JWALA
Experience an Iftar set menu with an Indian twist. Jwala presents a culinary fusion of classic and contemporary Indian street food, which will satisfy every palate. With a menu that reflects the cultural diversity of the subcontinent's cuisine Jwala's dining experience is complemented by its vibrant street art interiors, guaranteeing an Iftar to remember.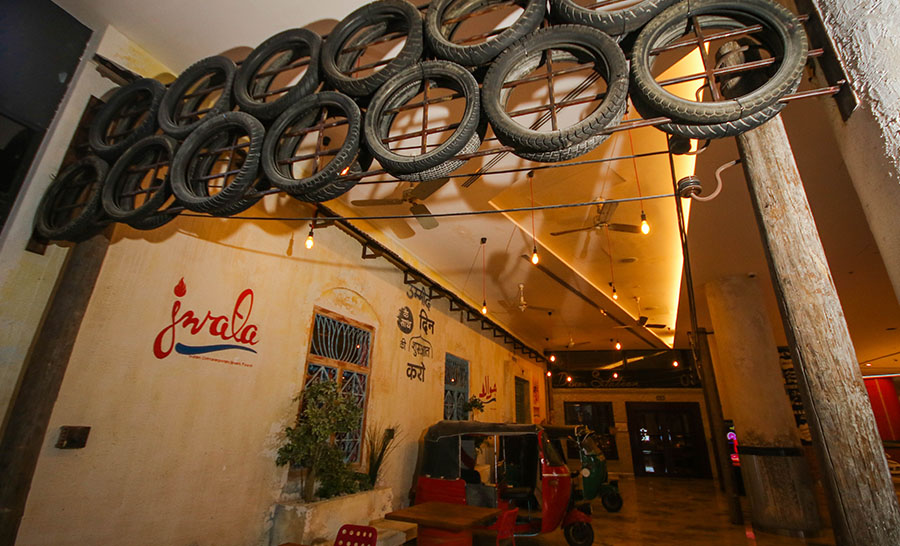 Address: Megapolis, Medina Centrale, The Pearl Qatar
Tel: +974 4437 8437
Iftar Set Menu QAR 125 with unique Indian atmosphere