Aura Entertainment Services
---

Classic family entertainment is a big part of our operation. We strive to provide thrilling options for all age ranges, bringing communities together to ultimate destinations for fun, adventure and excitement. Highly sought out, Aura Entrainment Services is the go to company in the region for exciting new concepts due to our vibrant mix of brands across various entertainment categories and our unique ability to develop new and upcoming names and trends within their respective sectors.
Our Brands

Megapolis
---
Megapolis is Qatar's latest and unparalleled entertainment center in town. With a diverse array of games and activities, MEGAPOLIS caters to guests of all ages. From high-end arcade games and escape rooms, redemption games, a VR zone to bowling, billiards and karaoke, guests will find themselves enjoying every minute in this unique entertainment hub. In addition, Megapolis hosts competitions and games that boost the adrenaline rush and make guests live an exceptional experience!
Address:

Andalucia way, Building B12 - Medina Centrale - The Pearl Qatar

Call us:

+974 3303 0555 / +974 3303 0666 / +974 3303 0777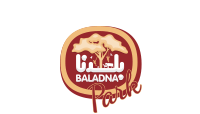 Baladna Park
---
A green refuge area on the outskirts of Doha, Baladna Park will transport you to a wonderland of greenery for some much-needed peace and relaxation for the entire family. Baladna Park is a community venue for children and families bringing them together around sports, family, fun and food in a healthy, safe and nurturing environment.
Address:

North Road, Exit 44, Umm Al-Hawaya Area, Al Khor, Qatar

Call us:

+974 5049 3000
International Brand

kidzmondo
---
KidzMondo Doha is an international edutainment park for children between 2 and 14 years, featuring a self-sufficient City built for, and managed solely by Children who will be known as Kidizens. This mini city has its own economy and currency (Kidlar), public services and over 80 different professional role play activities contained within. It is a safe, interactive and educational environment, where kids simulate a profession, wear the respective uniforms and perform the role.
Address:

Mall of Qatar - First Floor

Call us:

+974 4028 5888
Our Business Partner
---
Welcome to Palma Hospitality Group!
Established in 2012, Palma Hospitality Group has quickly established itself as a formidable player within the hospitality industry in Doha. Our aim is visionary – to be a leading Qatari company within our areas of operation which include fine dining, franchising, kids care and education, food and beverage solutions, consultancy and healthcare. We will achieve this goal through our commitment to excellence, our passion for management, and the professionalism of our team.
PALMA HOSPITALITY GROUP KIDS ENTERTAINMENT BRAND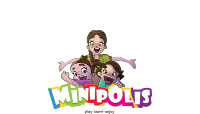 Minipolis
---
Minipolis is an entertainment center which brings together attractions such as trampoline, fun climbing walls, arcades, redemption games, face painting, arts classes, toddlers area, cooking classes, birthday parties, camps, entertainment and quality food under one roof serviced by a team who understands the importance of having fun and learning at the same time.
Address:

Minipolis, Medina Centrale, The Pearl, Doha

Call us:

+974 4437 8421
Loyalty Program
---
AURA AWARDS
Launched in 2018, the Aura Awards program has proved an enormous success and offers diners loyal to the group's restaurants, exciting lifestyle rewards on a range of spend levels. With a minimum redemption spend, members are rewarded with complimentary dining vouchers at any of the group's restaurants or can accumulate points to claim higher rewards. The program's data base provides instant access to our most loyal guests, updating them on latest promotions, new openings and special member offers. The Frequent Diner program is our way of saying 'thank you' to our loyal diners, presenting them with special bonus rewards.