As we expand and grow our network, we will keep you up to date on our latest news and happenings; For more info about our news you may contact our Marketing Team
Debs W Remman Named 'Best Lebanese Restaurant' at 2018 Time Out Doha Restaurant Awards
---
The Lebanese eatery's outstanding concept, unique flavors and passion for good food triumphed at the prestigious annual dining awards
Doha – Qatar, 30 June 2018: Reaffirming its reputation as the shining star of Doha's Lebanese food scene, Debs W Remman has been named the 'Best Lebanese Restaurant' at the 2018 Time Out Doha Restaurant Awards.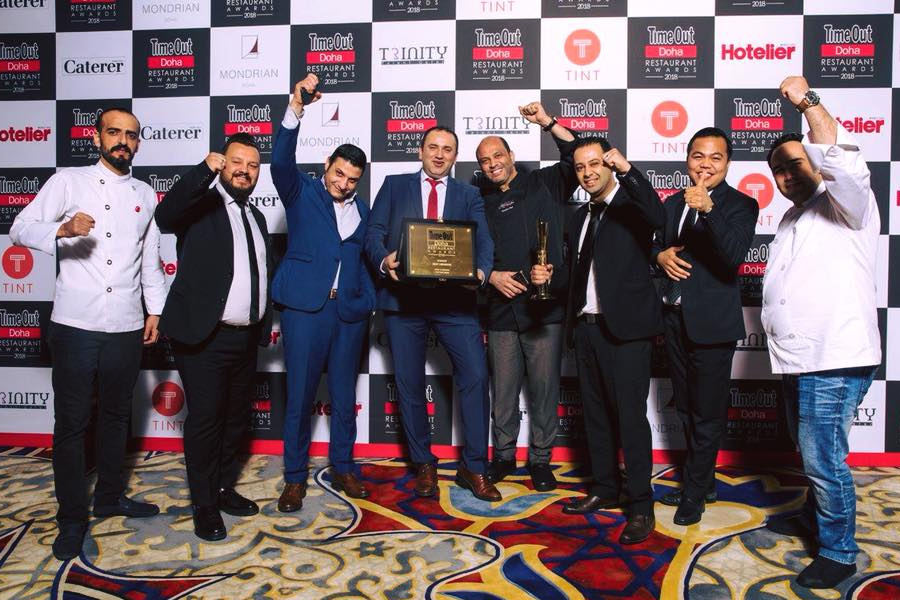 Debs W Remman's team members received the award at the gala ceremony held recently at Mondrian Doha, in the presence of leading names of Qatar's food, dining and hospitality sectors.
Mr. Finian Conrad Gallagher, Managing Director AURA Hospitality & Food Services commented: "We are pleased to receive this prestigious honor from Time Out Doha Restaurant Awards. This coveted recognition is a reflection of Debs W Remman's team of passionate professionals, who are committed to serving authentic and unforgettable Lebanese gastronomic experiences to our growing community of loyal guests, perfected by our passion for service excellence."
Visit Debs W Remman outlets at Medina Centrale, The Pearl or Mall of Qatar to experience the modern concept combining the nostalgia of the past with the spirit of the present. Inspired by the eateries, souqs and street food of Beirut, Debs W Remman delivers authentic Lebanese signature dishes prepared using the freshest ingredients with affordable prices in true Lebanese style.
In addition to Debs W Remman, five other F&B outlets by Aura Hospitality & Food Services and its sister concern Palma Hospitality Group, including Orient Pearl, Sazeli, La Casa Twenty Eight and Mokarabia, where shortlisted for this years' Time Out Doha Restaurant Awards in five different categories, affirming the two groups' position as leading players in the hospitality and entertainment sectors in Qatar and the wider region.